Transistor Amplifiers continued

Below a basic schematic diagram of a 1970 quality amplifier with a differential amp. input stage. This amp already has some more advantages compared to the original John Linsley-Hood design: symmetric power supply line, differential input stageand complementary final stage.
The application is by RCA final release 1972: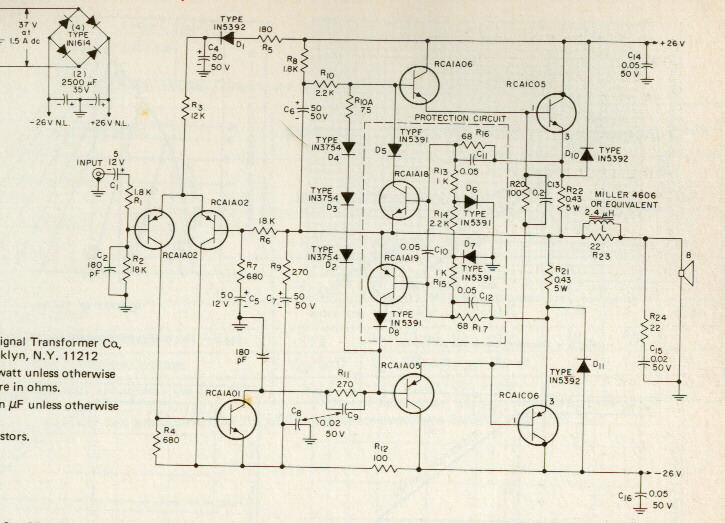 Below a quality high power amp by RCA from 1972, when using parallel final transistors and +/- 65V rail voltage, a 120W amp is possible, also a class AB amp with full complementary final stage is possible: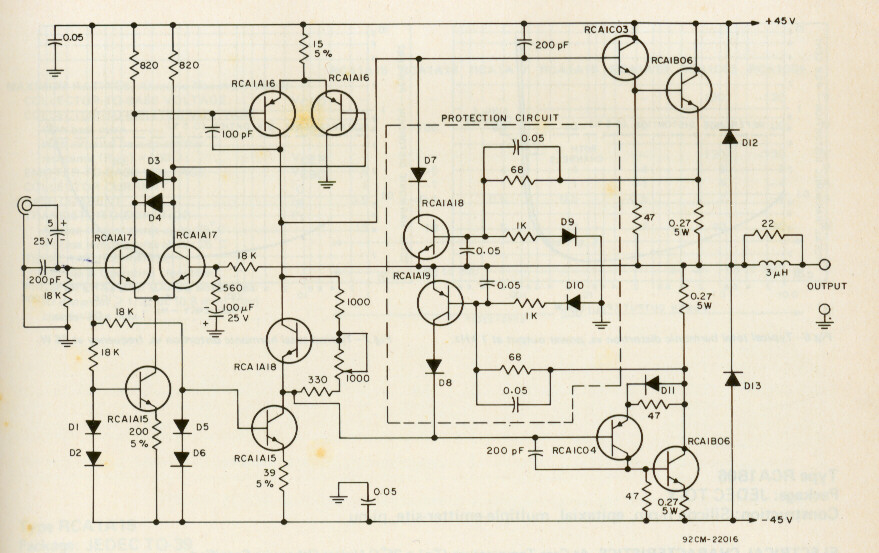 Most today amplifiers are still based on these schematics, wether they are equiped with bipolar transistors or FETs. Amplifier designers like Akai Japan and Lux corporation Japan made its first series amplifiers using these kind of designs.

Click here to goto page 3 of this section.
İHans Hilberink PE1MMK 25-08-2001.