LUXMAN Vintage Audio website®
Luxman 5L15 integrated amplifier

General:

Powerfull integrated amplifier released by Luxman in the 1970's,

Front, lights on ^

Special futures:

Big power meters on the front, substantial power capability, high quality, member of the Luxman LRS series.
Tape dubbing. No tone control. Heavy powerfull integrated amplifier of outstanding quality.

User Manual:

Click here to download the brochure in PDF format

Front lights off ^

Schematic:

Click here to download the schematic diagram of the power-amp section in PDF format

Click here to download the schematic diagram of the Luxman 5L15 amplifier in PDF format

Inside the Luxman 5L15 ^

Modifications:

Sound:

The sound of this amplifier is exceptional.

Front ^
Original inside with pcb's visible, old and defective DML units, both old versions: 01's and 02's are visible here.

The new DML-01's installed in the Power-amp section pcb: PB-1089, in this 5L15 the sockets are used too, this looks better and never breaks down.

The new DML-02's installed in the Pre-amp section. Notice that the new pots are installed too. Now you can get a stable DC-offset.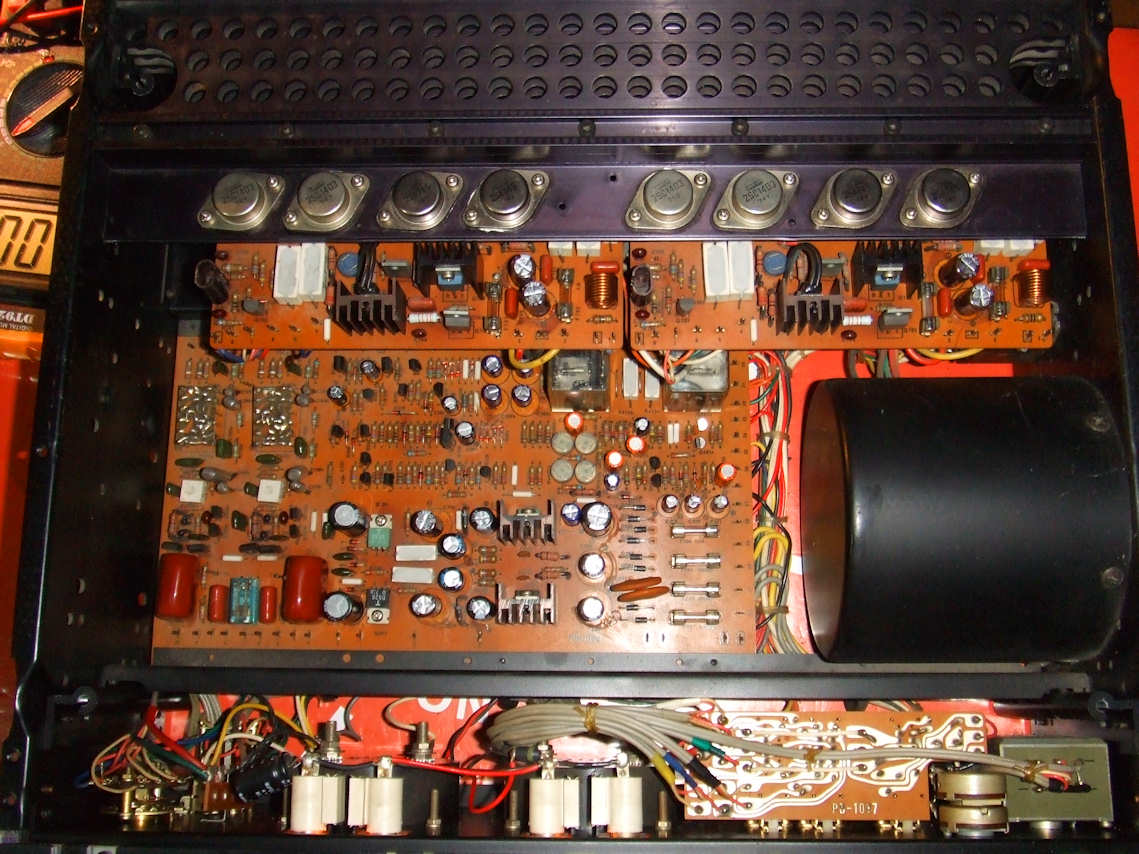 LUXMAN

© PE1MMK Hans Hilberink, last update: 25-09-2016.