Recordings of the Organ of Gronsveld
---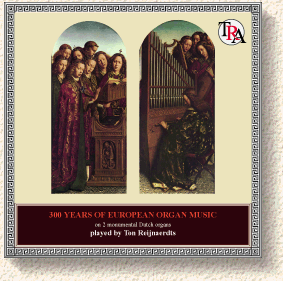 "300 Years of European Organ Music"
Organist Ton Reijnaerdts plays music of Sweelinck, Frescobaldi, du Mage, Buxtehude, J.S. Bach.
Organs of Gronsveld and Beek in The Netherlands Europe *. A record of great historical value. Recorded in 2000.
CD # TRA 2000-01
---
© Hans Hilberink ® 25-05-1996/ last update: 19-12-2013.